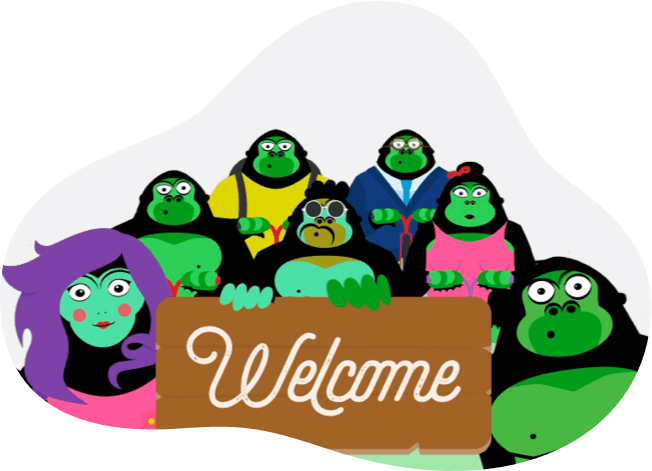 Join the community
A jungle of ideas and fun challenges to complete (with lots of content to discover), where you can exchange tips and experiences with the community. Earn, donate, get rewarded!
Donate points to support an initiative you care about
Donated coins are transformed into financial support for associations and NGOs safeguarding the planet and addressing social challenges. Donation campaigns are always active on greenApes with the support of sponsors and foundations: users contribute by donating their TWIN points (collected via sustainable actions).
Get rewarded!
Your donations allow you to access discounts and experiences offered by partners. Your commitment and everyday choices deserve a reward! Examples of partners and rewards you'll find on the platform:
Un buono spesa di 5 euro su un primo ordine sul sito www.alvearechedicesi.it
issued by L'Alveare che dice si
40% discount on the online shop
issued by La Selva
25% discount on any products on Perlage site
issued by Perlage Wine
A free mint & lemon hand cream
issued by La Saponaria
25% discount on Rifò products
issued by Rifò
Sconto del 10% su tutte le adozioni
issued by Adotta un Vigneto
Join with your organisation
greenApes is an ecosystem of people and companies committed to a better future. Does your company offer sustainable products or services? Does your app help people to live sustainably? Do you want to give your audience the opportunity to support environmental and social initiatives, by choosing your products or services? Become a greenApes partner and gain visibility: it's free!
Engage your citizens, employees, customers, students, volunteers ...
Do you want to develop a project to engage participants and reward their actions? Mobility, circular economy, energy efficiency, environmental education, responsible consumption, sustainable diets, volunteering: greenApes is a flexible and easy-to-customize platform to engage citizens, employees, and stakeholders in your Carbon Neutrality, Corporate Social Responsibility (CSR), and SDG inspired projects.
We are a B Corp, founded in 2012
greenApes is a certified B Corp (Benefit Corporation) founded in 2012. greenApes' mission is to promote sustainable lifestyles and actions in the real world, via digital solutions. We have been fortunate enough to receive national and international acknowledgments for our commitment and the innovative solutions we work on.
Media coverage
Some of the newspapers, TVs and radios that talked about us